New View Windows Profile
The Perfect Profile
Enhance your home with the most technically advanced uPVC window system in the UK. Liniar's ground breaking profile system is the only profile system to have been designed in the 21st century. This is not only to meet the technical requirements of today, but also to provide innovative solutions to long standing product compromises. Liniar profiles are manufactured using 100% lead free materials.
The Liniar profile comes with a 10 year guarantee against cracking, warping or discolouration from the date of installation.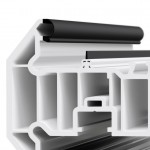 Glazing Flipper
Unique 'glazing flipper' gasket reduces cold transfer, water ingress and noise pollution.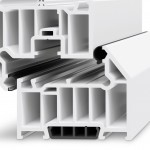 Multi-Chambered
Size-optimised chambers break up mini convection currents locking in pockets of warm air.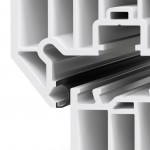 Superior Gaskets
High performance (patented) double-action gaskets maintain tight weather seals.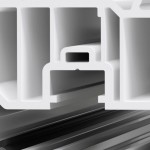 Integrated Reinforcing
Internal structures provide exceptional rigidity whilst minimising the need for steel reinforcing.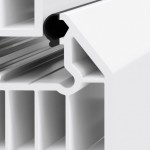 Positive Drainage
Specially designed profile contours maximise natural drainage and prevent moisture build-up.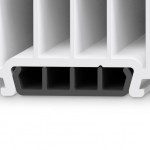 Thermal Dam
Designed to Passivhaus recommendations, the thermal dam reduces heat transfer.